Best Quality China Zy Series 1.25~500 Ratio Parallel Shaft Gearboxes



Components:
1. Housing: Cast Iron or Steel Plate Welding
2. Gear Set: Hardened Helical Gear Pairs, Carburizing, Quenching, Grinding, Gear Hardness HRC54-62
3. Input Configurations:
Single or Double Keyed Solid Shaft Input
4. Output Configurations:
Single or Double Keyed Solid Shaft Output
5. Main Options:
Backstop
Forced Lubrication Oil Pump
Cooling Fan, Cooling Coils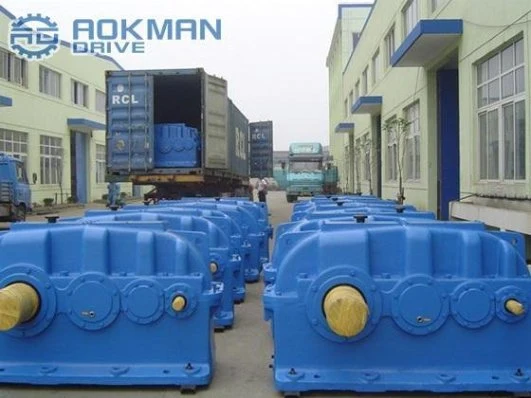 Models:
ZDY Series, ZLY Series, ZSY Series, ZFY Series
Features:
1. Optional welding steel plate gear box
2. High quality alloy steel helical gears, carburizing, quenching, grinding, large load capacity
3. Optimized design, interchangeable spare parts
4. High efficiency, high reliability, long service life, low noise
5. Output shaft rotation direction: clockwise, counterclockwise or bidirectional
6. A variety of shaft configurations: single or double input and output shaft in one side or two sides
7. Optional backstop and lengthening output shafts
Parameters:
| | | |
| --- | --- | --- |
| ZY Series | Models | Ratio |
| ZDY (1 Stage) | ZDY80, ZDY100, ZDY125, ZDY160, ZDY200, ZDY250, ZDY280, ZDY315, ZDY355, ZDY400, ZDY450, ZDY500, ZDY560 | 1.25~6.3 |
| ZLY (2 Stage) | ZLY112, ZLY125, ZLY140, ZLY160, ZLY180, ZLY200, ZLY224, ZLY250, ZLY280, ZLY315, ZLY355, ZLY400, ZLY450, ZLY500, ZLY560, ZLY630, ZLY710 | 6.3~20 |
| ZSY (3 Stage) | ZSY160, ZSY180, ZSY200, ZSY224, ZSY250, ZSY280, ZSY315, ZSY355, ZSY400, ZSY450, ZSY500, ZSY560, ZSY630, ZSY710 | 22.4~100 |
| ZFY (4 Stage) | ZFY180, ZFY200, ZFY225, ZFY250, ZFY280, ZFY320, ZFY360, ZFY400, ZFY450, ZFY500, ZFY560, ZFY630, ZFY710 | 100~500 |
Installation:
Horizontal Mounted
Vertical Mounted
Lubrication:
Oil Dip and Splash Lubrication
Forced Lubrication
Cooling:
Natural Cooling
Auxiliary Cooling Devices (Cooling Fan, Cooling Coils)
Product picture: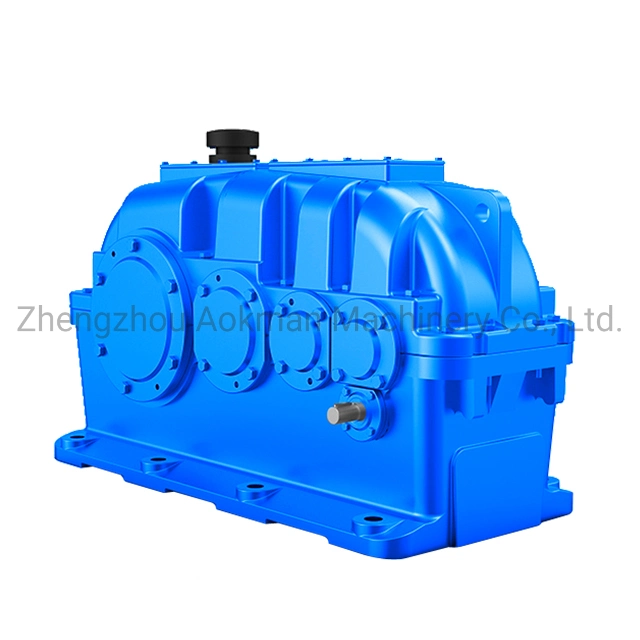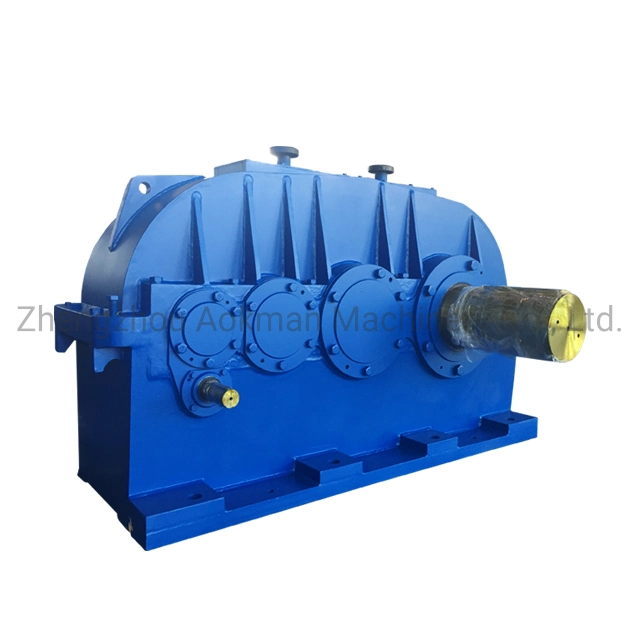 Product Application: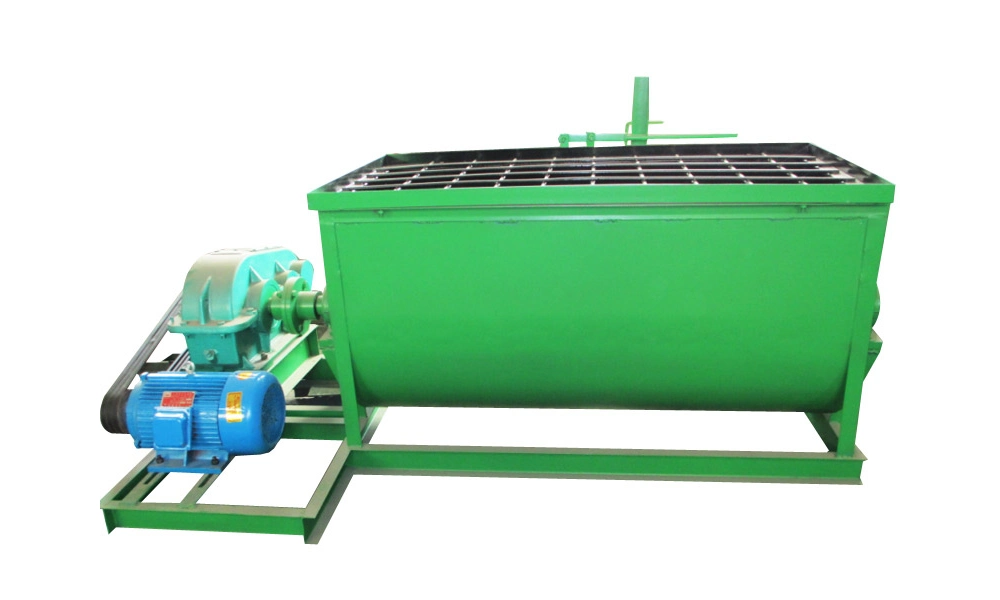 Our company :
AOKMAN® was founded in 1982, which has more than 36 years in R & D and manufacturing of gearboxes, gears, shaft, motor and spare parts.
We can offer the proper solution for uncountable applications. Our products are widely used in the ranges of metallurgical, steel, mining, pulp and paper, sugar and alcohol market and various other types of machines with a strong presence in the international market.
AOKMAN® has become a reliable supplier, able to supply high quality gearboxes.With 36 years experience, we assure you the utmost reliability and security for both product and services.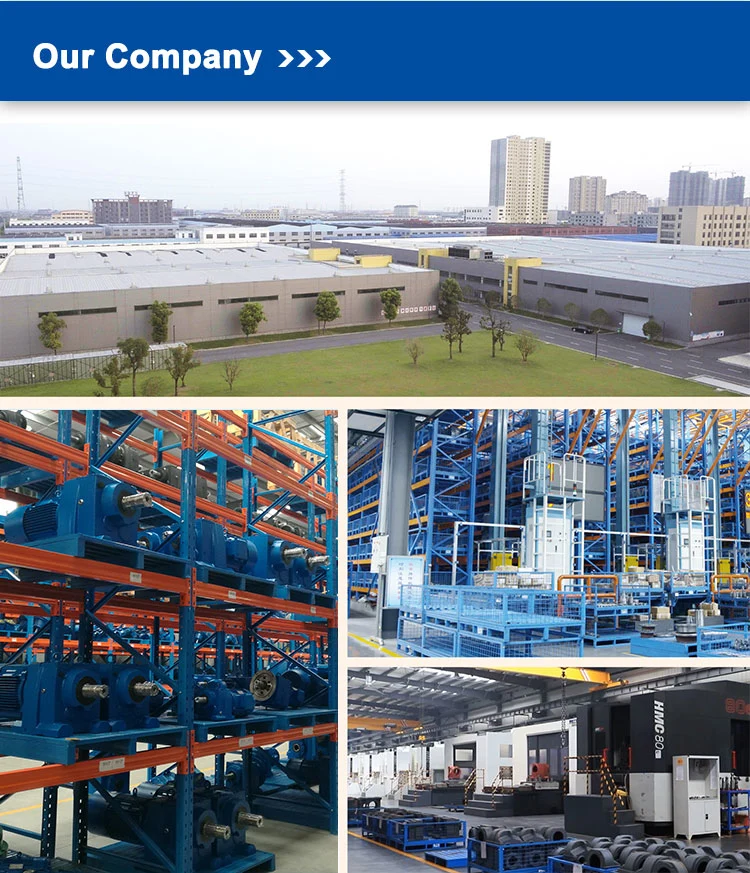 Customer visiting: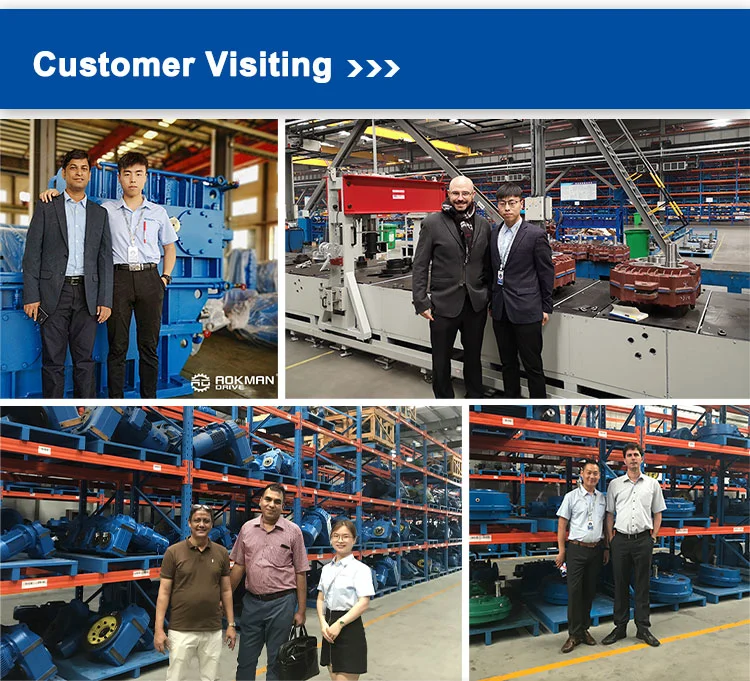 FAQ:
1.Q:What kinds of gearbox can you produce for us?
A:Main products of our company: UDL series speed variator,RV series worm gear reducer, ATA series shaft mounted gearbox, X,B series gear reducer,
P series planetary gearbox and R, S, K, and F series helical-tooth reducer, more
than one hundred models and thousands of specifications
2.Q:Can you make as per custom drawing?
A: Yes, we offer customized service for customers.
3.Q:What is your terms of payment ?
A: 30% Advance payment by T/T after signing the contract.70% before delivery
4.Q:What is your MOQ?
A: 1 Set
Welcome to contact us for more detail information and inquiry.
If you have specific parameters and requirement for our gearbox, customization is available.