Best price big 500 ton bolted cement silo segmented silo on sale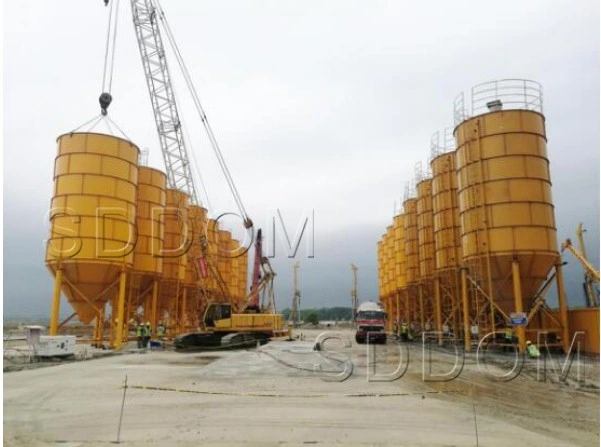 Brief introduction
The silo is combined by four main parts: the cover ,wall sections , cons and supporting legs .All parts are pressed by special machine and would, especially the wall sections which can be change every place on the wall .
Cement silo is a kind of closed warehouse storage of materials, suitable for storage of grain, cement, fly ash and other material , material level mounted on the warehouse system ,can display the location of the material, hole device can remove material deposition caused by too long .
Ports of the bolted cement silo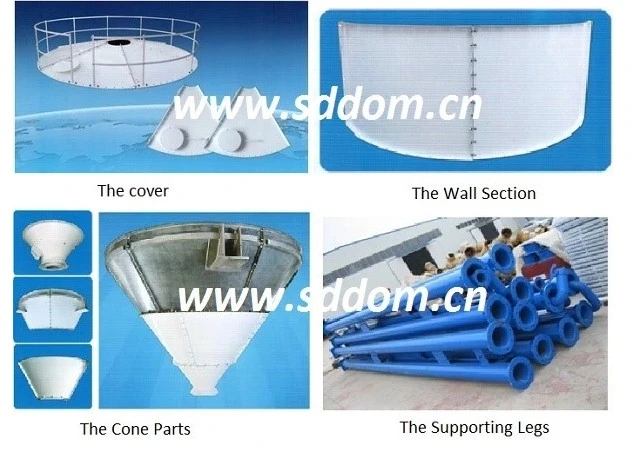 Accessories
These accessories are supplied as standard
1.
These accessories are supplied as standard:


2
Dust collector (located at the top of the silo)
3.
Butterfly Valve (located at the silo mouth)
4.
Safety Valve (located at the top of the silo)
5.
High/Low Level Switch
6.
Arch-Broken Devices


Features of the bolted cement silo

1.Save the construction area.
2.Customized sizing and layout to specific requirement, sub-structure, easy transportation, installation fast, level display, with positive and negative regulator, Green filter.
3.High storage capacity
4.Flexible layout
5.Put in bulk powder (cement or fly ash),waterproof and moisture, easy to use and reduce costs, the top of cement silo with green filter, used to reduce dust leakage.
6. Environmental compliance
7.Long service life
8.High safety ,equipped with a safety valve at the top of cement silo ,cement silo used to balance the pressure difference between inside and outside.

Manufacturing Process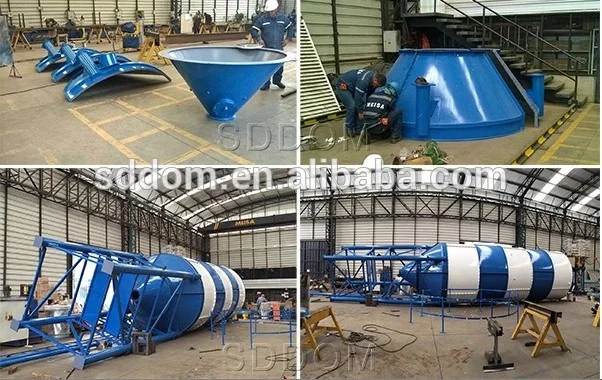 Other cement silo we have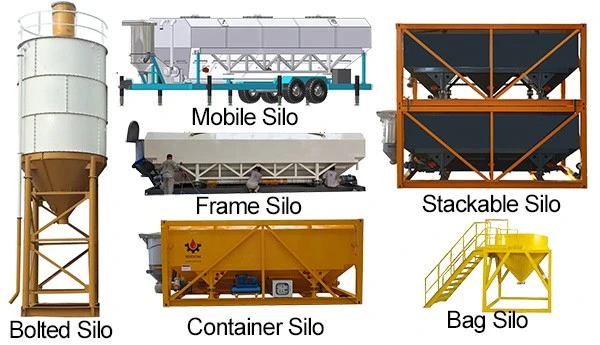 Technical parameters

Capacity

Diameter

*Height

Supporting Legs

Thickness of Steel Plate

Weight

50T

3160 mm

6.5 m

219x5

4mm

3.7T

100T

3160 mm

10.7 m

219x5

4mm

5.5T

150T

3160 mm

15 m

219x6

4mm




cone 5mm

8T

200T

4500 mm

11.5 m

273x8

5mm




cone 6mm

12T

300T

5300 mm

12.7 m

325x8

6mm




cone 8mm

17T

400T

6800 mm

11.7 m

325x10

6mm




cone 8mm

21T

500T

6800 mm

13.5 m

325x8

6mm




cone 8mm

28T

Remark: the above data is just for reference, we accept customized order, can design and manufacture according to customer`s requirement.

Our services

1.According to you inquiry, we will reply to you in 24hours .
2.After-sales: we will send the technical personnel to the site for installation , commissioning and training work.
3.Warranty 1 year , if you warranty period, in addition to the force majeure and man-made factors, the damage caused by design, process and manufacturing equipment, the seller is responsible for sending people to offer free repair.
4.We will send the spare parts as soon as possible when necessary, equipment repair parts provided by the seller are original ,authentic, quality goods.
Company information

ShanDong DOM Machinery is the most innovative concrete machinery company, Mobile and Stationary Concrete batching plant ,Bolted and Horizontal Silo ,Planetary and Twin shafts mixer and other more than 10 kinds of products are certificated by CE or get patent.
Every step of every equipment will be signed and checked from design, drawing, production, test to delivery. All more an more clients around the world come to visit our factory every month.Australia,Sweden,Denmark,France, Saudi Arabia, Kuwait, Indonesia, South Africa, USA, Brazil .
Welcome friends from all over the world to visit us!
Powerful Overseas Engineers Service team will provide you with professional technical support.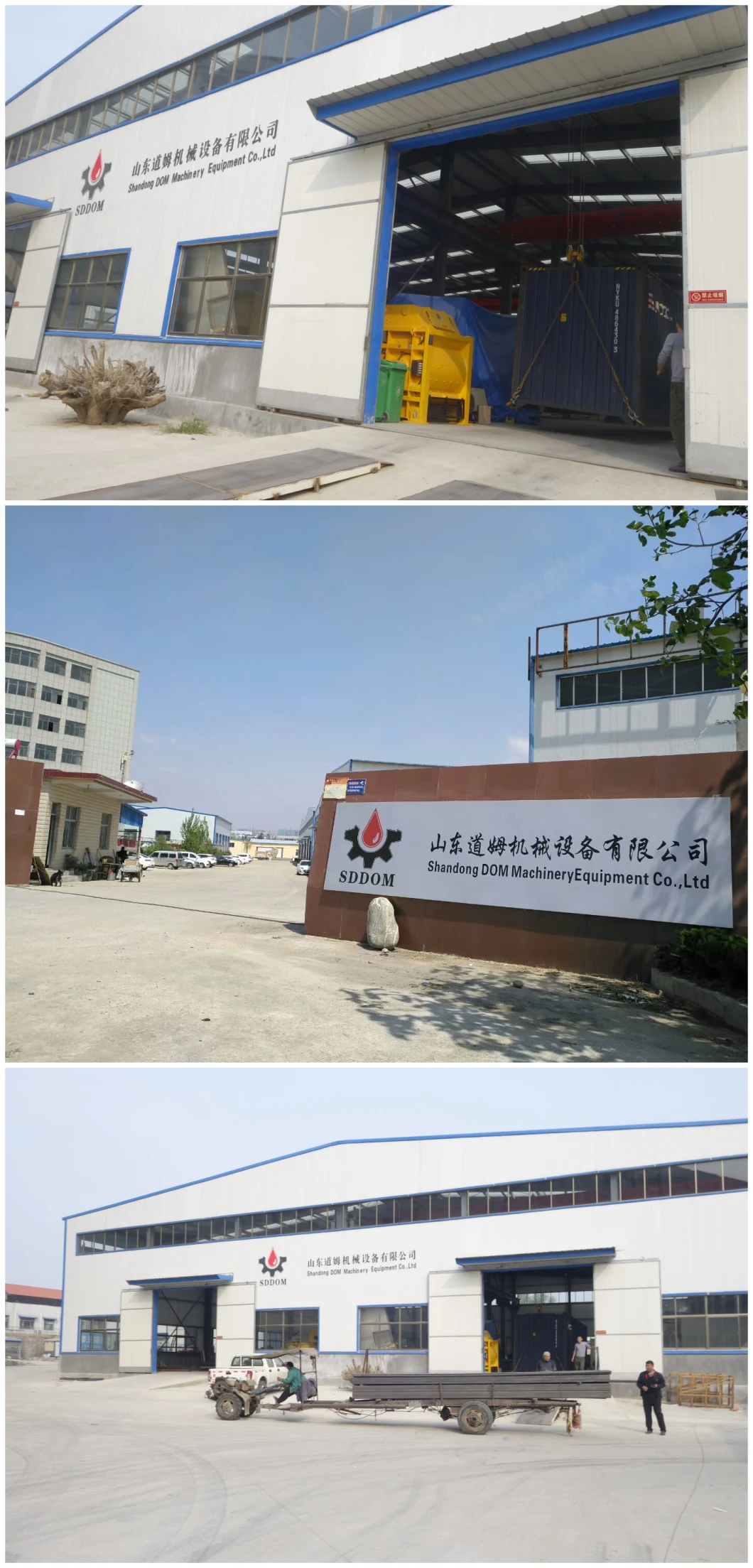 Application field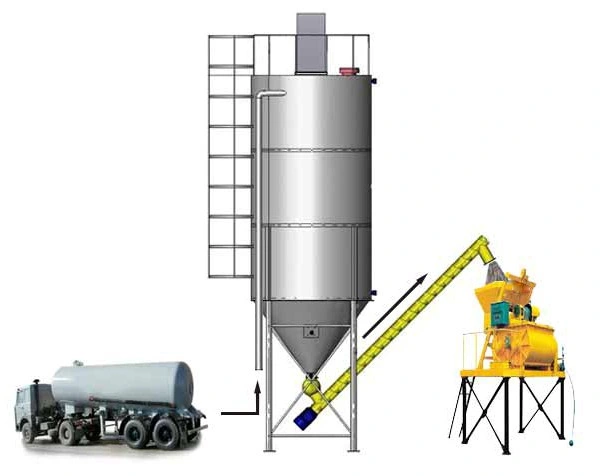 Our main product